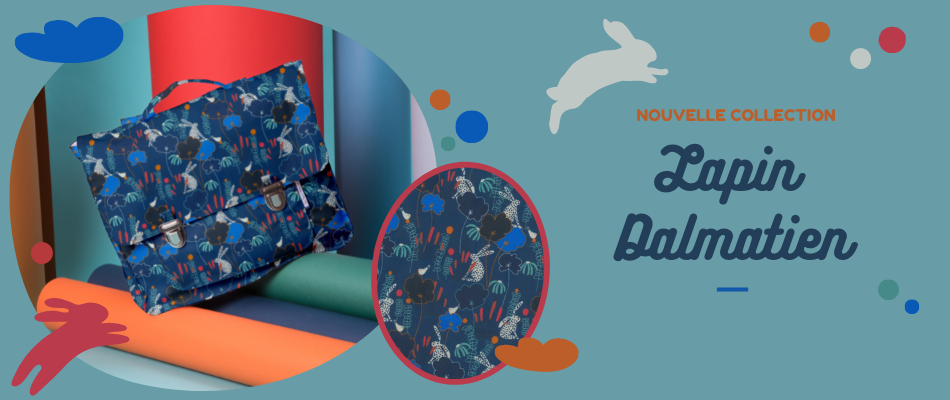 Dalmatian Rabbit Collection - Storming the little hares!
The new collection of Papa Pique and Maman Coud, Lapin Dalmatien is a children's collection that immerses you in a magical universe of rabbits in bold colors and blue tones. A soft print with its spotted rabbits which jump in surprise among the plants.
Nestled in the heart of a field of jumping rabbits, this new print will appeal to both girls and boys. This collection is available from the small backpack to the double compartment case, including a multitude of children's and baby items, a wide choice to color your daily life! You will surely make people happy with this new collection.