Add up your points
---
For each purhase, add up points. When you reach 50 points, get a 10€ discount for your next order.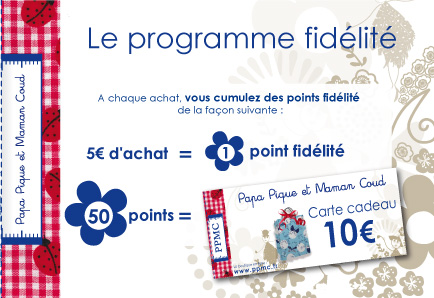 How to create your gift card ?
Log in your account by using your e-mail address and your password.

To get to your points summary in the "Suscribe to loyalty program" section, click on "My loalty points" (1)
Click on  "Create a gift card" (2)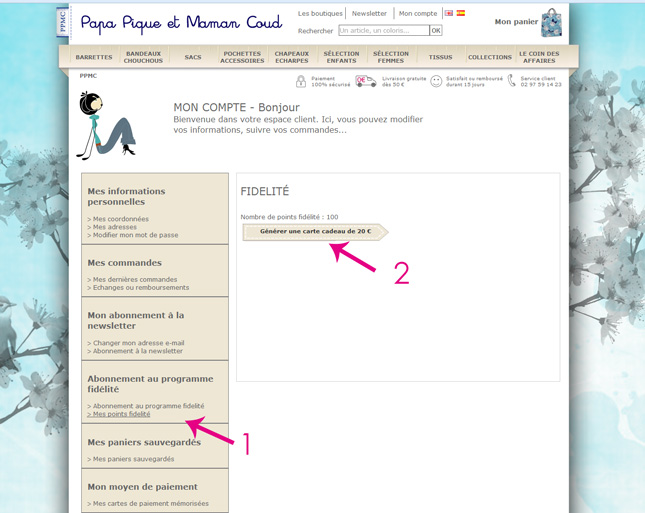 Then you receive a gift card number and a secret code. A recap will be sent to you by e-mail.

How to use your gift card ?
The gift card (number + secret code) is considered as a payment method.
Confirm your basket and tick "gift card/voucher" in payment methods.
Then you can enter your gift card number and your secret code.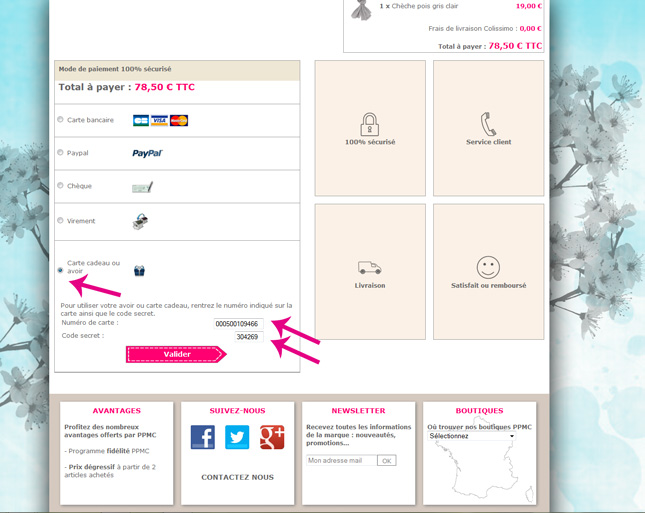 If the amount of your gift card does not cover the total amount, our online shop offers you to pay the balance by credit card.