This website uses 'cookies' to give you the most relevant experience. Using this website means you are Ok with this.
My basket 2
<![if gt IE 7]>
<![endif]>
Selecting...
PPMC shop in STRASBOURG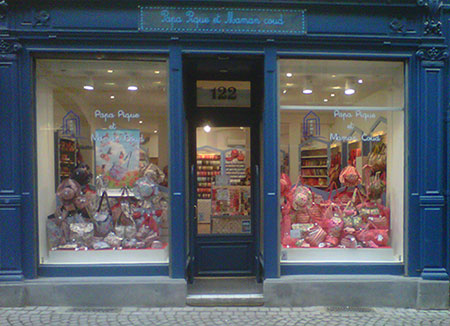 Contact details
PPMC STRASBOURG
122 Grand' Rue
67000 STRASBOURG
Tel. : (00 33) (0)3.90.22.94.64
Opening hours
On Mondays : from 1.15 pm to 7 pm
Tuesday to Saturday: from 10 am to 7 pm
News
We are happy to welcome you the whole year in our Papa Pique et Maman Coud shop in Strasbourg.
Gwenaëlle, Coralie and Marlène will be pleased to make you discover our latest collections of hair accessories: scrunchies, hair slides, headbands and many fashion accessories available in a large range of colours..
A PHP Error was encountered
Severity: Notice
Message: Undefined index: HTTP_ACCEPT_LANGUAGE
Filename: views/corps_fin.php
Line Number: 4